Old Burying Ground
From WakWiki
Wakefield's Old Burying Ground is currently the oldest cemetery in town, located on Church Street behind the First Parish Congregational Church along the southern shore of Lake Quannapowitt. It is actually the town's second cemetery, the first having been located on the Lower Common near the where the bandstand is today.
In 1689 a second cemetery, the present Old Burying Ground, was laid out approximately in its present location. The first burying ground was used until 1772. In the early 1800s the last of the graves on the Common were relocated to the second cemetery. Despite expansion, the Old Burying Ground was so full by mid-century that in 1846 a third cemetery was begun on the west shore of Lake Quannapowitt. It is known as Lakeside Cemetery and is still in use.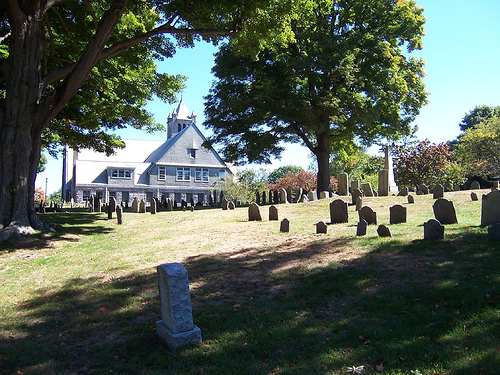 Many of the head stones in the Old Burying Ground are of particularly fine quality and showcase the craftsmanship, detail, and symbolism of Puritan era stone carving. The earliest examples date from the late 17th century. The Jonathan Pierpont stone, carved by Joseph Lamson, the foremost carver of the Puritan period, is widely considered one of the best examples of Puritan cemetery carving in the United States. It is located at the east end of the cemetery, close to the Congregational Church.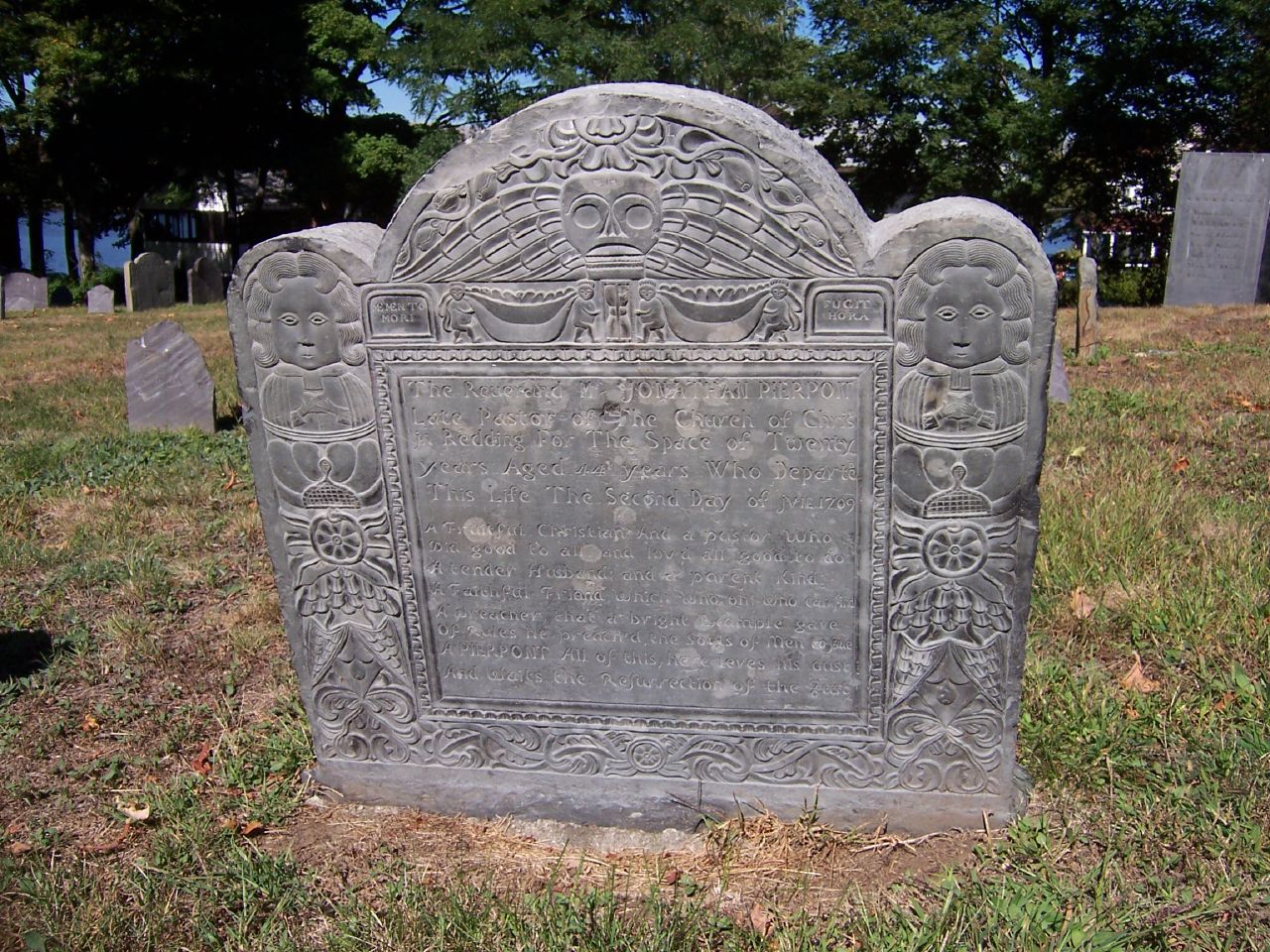 References
Wakefield : 350 years by the lake : an anniversary history / compiled by the Wakefield 350 Writing Committee ; edited by Nancy Bertrand, 1994, p292-299.