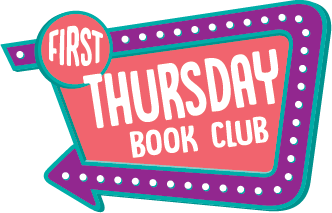 First Thursday Book Club for third and fourth graders focuses on shared reading experiences between parents and their older children. The book club features a mix of new and classic titles, as well as traditional print books and graphic novels. First Thursday encourages deep reading for meaning to generate rich discussions. Parents provide a mature, and at times, historic point of view of the book's content. Children gain insight into thematic and literary elements through this shared experience.
What Do I Need To Do?
Pick up a copy (or two!) of this month's reading selection and read it along with your 3rd or 4th grader. You can read aloud together or read the book independently of each other. We encourage you to share your thoughts about the book with each other.
During the Program
You and you child will meet other book-lovers, enjoy snacks and related activities at our monthly discussion. We meet on the first Thursday of each month at 7:00 in the Program Room. This program lasts approximately 90 minutes, making this a special night out for you and your child.
Find upcoming dates on our calendar or email the Youth Room for details.